Deluxe Aroma Mist Spray
Deluxe Aroma Mist Spray (Standard | Mini)
(Pillow / Linen and Room Freshener Spray)
" Immerse yourself in a luxurious environment with our Deluxe Aroma Mist Spray
as part of our range of aromatherapy products that refreshes your environment "
Use our spray to enhance the air around you and enlighten it as environment factors has the power to affect one's state of mind.
Thinking back of a particular place you've been before?
You can now mimic your nostalgic environment as you wish with our wide range of fragrances collection.
Since our essential oils are made from botanical extracts, it is safe to spray and enhance your environment while relieving your tension, mental fatigue and exhaustion.
Mist wherever you want it most and reap its benefits of Aromatherapy.
---
Key Features
Energize and refresh environment with aromatherapy that can benefit your mood
Enjoy a wide range of up to 100+ fragrances with many choice to choose from
Refill available for purchase with Deluxe Aroma Mist Spray Refill
Product contains antibacterial that kills bacteria
---
Bottle Specicifications
Model Name
Standard Deluxe Aroma Mist Spray AMS1
Material
Elegant Glass
Capacity
100ml e
Colour
Black
Contains
Essential Oils, Fine Fragrances and Perfumer's Alcohol
Production of Oil
Made in Singapore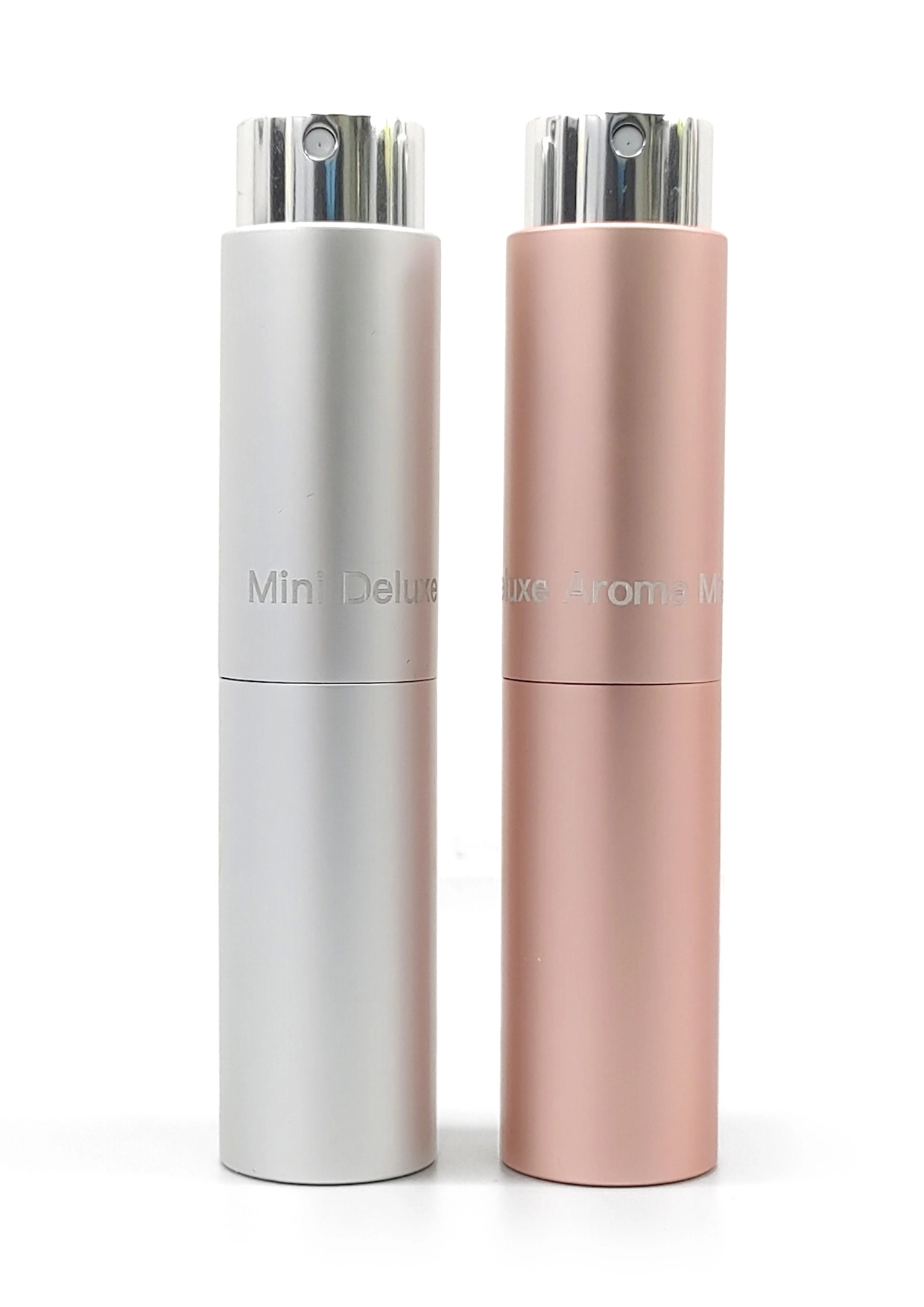 Model Name
Mini Deluxe Aroma Mist Spray AMS2
Material
Anodized Aluminium Casing + Inner Glass Bottle
Capacity
8ml e
Colours
Rose Gold, Silver
Contains
Essential Oils, Fine Fragrances and Perfumer's Alcohol
Production of Oil
Made in Singapore
Re-energize positive energy while cleansing airborne germs with its antibacterial properties.
Mist wherever you want it most, indulge yourself now!
---
Places of Usage
Home

Remove dullness and mundanity by refreshing your home with our tranquil and relaxing scents.

Offices

Lift the mood of the office and de-stress your working environment by making it more lively with some uplifting scents!

Bathrooms

Feel more relaxed, less fatigue and reminisce with pleasing scents as you use the bathroom.

Linen Sofa

Enjoy your leisure activities while the fragrance linger around you to make your day more excitable!

Pillow

At the end of a long day, have a bacteria free pillow and soothe yourself with calming aroma while enjoying the benefits of aromatherapy as you have a good night rest.

Wardrobe

Feel more revitalized and be ready to face the day from the moment you open your wardrobe with our fragrance!

Shoe Cabinet

Get rid of odours and bacteria that are lurking in your shoe cabinets and replace them with a welcoming fragrance.

Curtain

Take advantage of the wind as it blows through the curtains with our fragrance and eliminate harmful bacteria to provide a refreshing environment.

Hotel Room

Enhance the room with a luxurious fragrance to make your environment more enjoyable!

Car Seats / Dashboard / Steering Wheel

Enjoy aromatherapy while you drive as you surround yourself with natural aromas that deodorize unpleasant odours with refreshing scents.

Storeroom

Rid unwanted odours by replacing it with our vibrant fragrances.

Rid Odours

Eliminate odours by spraying onto objects to kill the causing bacteria and replace it with an ecstatic and uplifting fragrances.