Premium Grade Carrier Oil – Grapeseed
Premium Grade Carrier Oils
Grapeseed (Vitis vinifera)
Attributes
Grapeseed oil provides high linoleic acid (Omega 6) content with nourishing properties and quick penetration into the skin. It is known to be effective in repairing sensitive skin around the eyes and in reducing the appearance of stretch marks. As this oil is suitable for all skin types and will not aggravate acne due to its mild astringent properties, can also be used directly as a massage oil or as a carrier oil for essential oils in aromatherapy.
The Natural Tocopherol is a powerful antioxidant that provides protection. The oil is also light and thin with a minimal colour level and it is virtually odourless. As such, it may be applied directly to skin and may also be easily incorporated as an active ingredient or an ideal carrier in skin care products.
---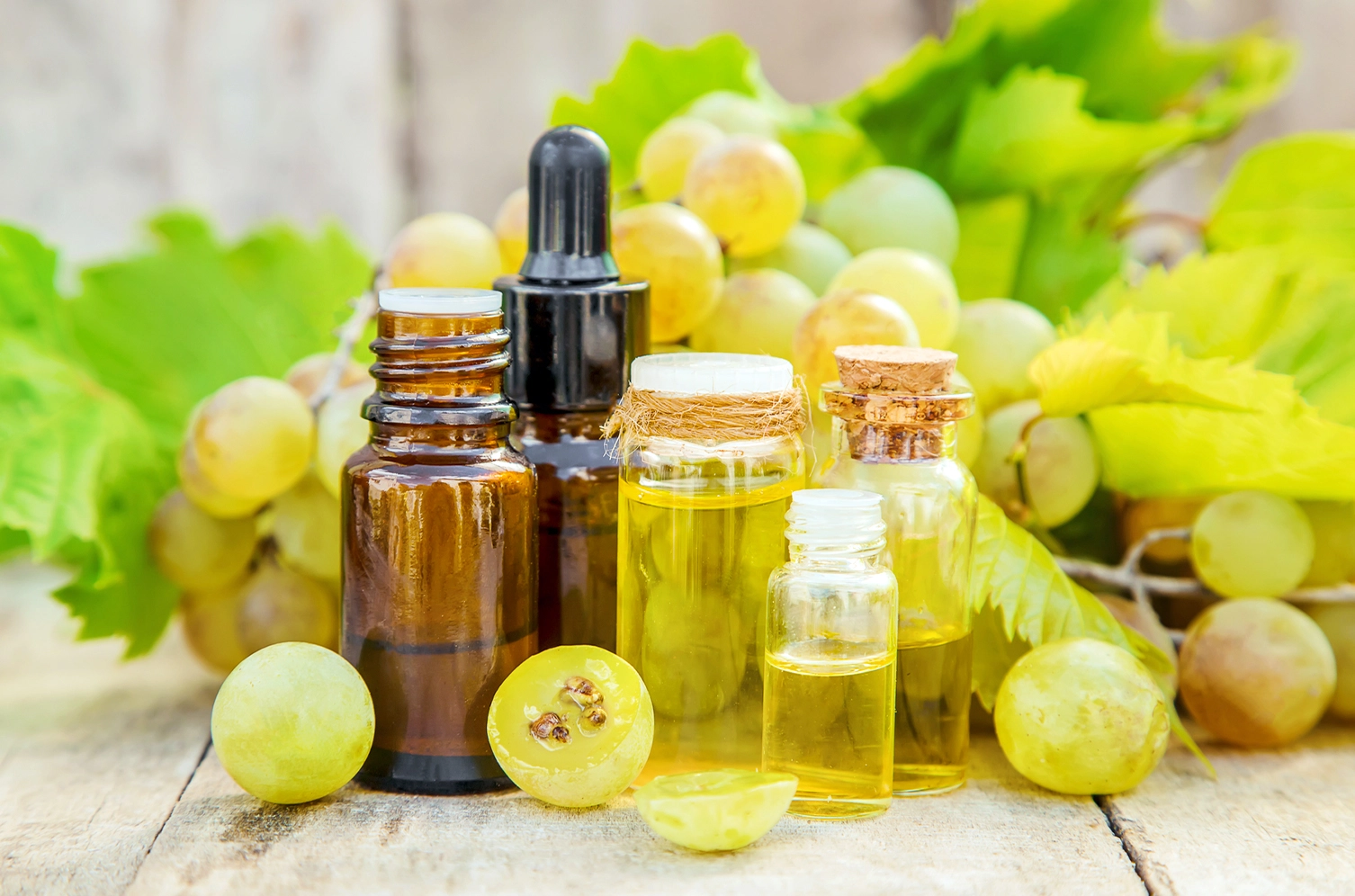 Information
Botanical Name
Vitis vinifera
Country of Origin
Spain
Method of Extraction
Cold pressed, refined
Ingredients
Pure Grapeseed Oil
Aroma
Mild, almost odourless
Cautions
Do not ingest and keep out of reach of children.
Avoid eye contact. For external use only.
---
Available Sizes

1L
2L
5L
For sizes above 5L, kindly contact or email us here.
---
Dilution Guidelines for Essential Oils
The use of pure essential oils on the skin without dilution is not recommended. It is imperative that you first dilute them in a carrier oil before applying them to your skin.
Dilution ratios can be found in the guidelines below, an essential oil book, or another professional resource.
Read Guidelines
---
Sourced Sustainably
Singapore Quality Brands